Who is VIVID DESIGN Staffing?
About VIVID DESIGN Staffing, Inc. (VDS)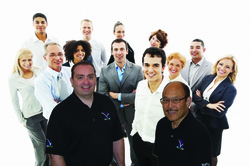 The VDS process for locating, profiling, and acquiring the best talent for the best companies has been structured and implemented to facilitate exceptional service for both candidates and hiring managers.


Each VIVID DESIGN Staffing team leader is a professional with background and experience in specific technical disciplines. This internal organization supports a vetting process that drills down to the essential elements that lead to an ideal match of client and individual.


Continual assessment of the value chain on both sides of the equation is the critical element in determining key metrics for our processes. Passion drives our daily activities, with the end goal to provide strategic weapons for our clients' success.








---