HOW does VIVID DESIGN Staffing accomplish what it does?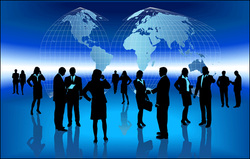 Relationships, over time, ensure alignment for both candidates and our clients. Top candidates, those who possess specialized skill-sets, drive and work ethics, are most likely employed and not in the hunt. These professionals recognize the investment value of time and effort required to locate and acquire positions for their career goals.




Working through our contact lists of referrals, and implementing VDS methodologies to acquire talent, we reach out to potential candidates and clients. We strive to really know our candidates: their assets factored with their personal and professional interests and goals.




VDS cultivates relationships. There are no short-cuts to this endeavor. Our candidates understand the benefits of having a team of professionals in their corner. When a candidate is ready to make a move - they know and trust that VDS will provide the best possible options. VDS also cultivates relationships with companies where the most sought-after opportunities become available.










---