WHAT does VIVID DESIGN Staffing do?
Service Overview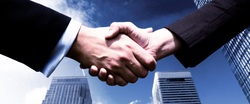 VIVID DESIGN Staffing specializes in providing creative solutions for engineering, AEC and other specialized, technical staffing challenges.
---
Contract
VDS works closely with our clients, recognizing the importance of resource phasing and variable cost management, in line with project-based objectives. Candidates are profiled to ensure that professional and technical skills are aligned with our customer's project delivery goals.
---
Direct Hire

VDS assembles a team to essentially function as an executive search group; utilize our proprietary "circle of influence" databases to define, locate and acquire the best available candidate for the position. Both sides of the equation will be constantly evaluated and defined, to ensure the best product performance against requirements.
---