Full Manufacturing and Assembly
Vivid Design Manufacturing can perform low volume production and assembly of multiple capabilities to high customer satisfaction.

​- 1,870 sq/ ft manufacturing facility

- High volume manufacturing practices on low/ medium volume production

We have over 20 Years of experience in manufacturing and integration of components across all industries.

​

Manufacturing

- Lean Manufacturing practices
- Fully documented work instructions
- Component tracking
- Flexible Manufacturing Environment
- Customer privacy capabilities

Assembly Capabilities

Vivid Design Manufacturing specializes in contract manufacturing, with the capabilities to provide our customers with quality sub-assemblies and final assembled product. VDG adapts the assembly process to meet our customer's product requirements. Our flexibility allows us to evaluate and implement lean, manual or high-output, assembly processes to provide our customers with the optimal solutions to meet their program's timeline, volume and cost targets. VDG currently provides prototype, production, aftermarket, and service assemblies to Government and Off-Highway OEM's along with Tier I and Tier II suppliers.
​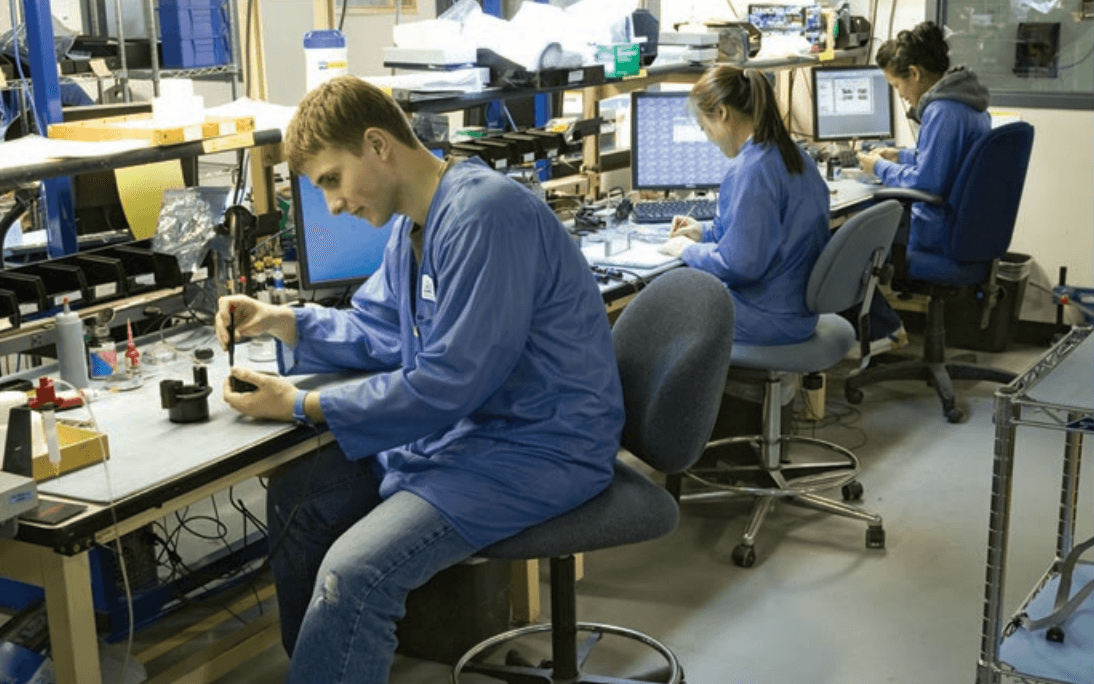 The Vivid Design Advantage

- Final Assemblies/ Sub Assemblies
- Vertically Integrated Assemblies
- Flexible Assembly Stations
- Manual and Automated Assembly
- Lean Manufacturing Principles
- In-Process Inspection
- Error-Proof Assembly Line Design
- Engineering and Program Management

​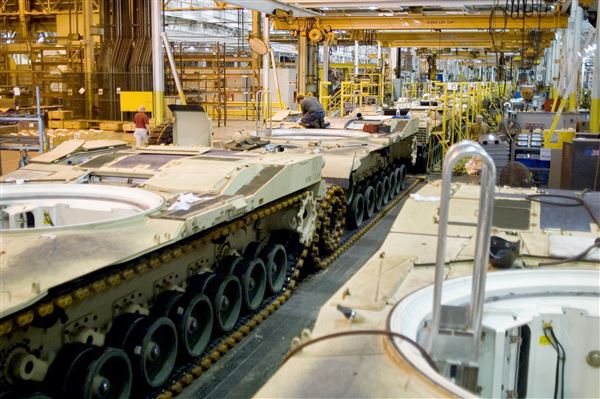 Supporting Department of Defense and the Prime Contractors
​
---
Stamping, Casting, and Metal Fabrication

Vivid Design Manufacturing plans to have a full complement of manufacturing equipment, serving low/ medium volume, metal fabrication, casting, and stamping requirements to government, off-highway, and non-automotive customer base. VDG combines our experience, equipment, and partners to exceed our customer's expectations.

- Sheet Metal Forming
- Laser Cutting/ Plasma Cutting
- Robotic / Projection / MIG Welding
- Die Casting
- Investment Casting

​
Additional Capabilities

Vivid Design Manufacturing plans to have additional production capabilities that compliment our core business. VDG currently provides kitting and Third Party Packaging to our OEM customer base. VDG also partners with select suppliers to provide any component our customers are in need of. All products are Program Managed, quality checked and tested in-house to ensure a quality part is being delivered by VDG.

- Third Party Packaging (Kitting)
- Wire Harnesses
- Thermo/ Vacuum Forming
- Rotary Molding/ Casting
- SMC Compression Molding
- Blow Molding
- Product Modification


​